Welcome!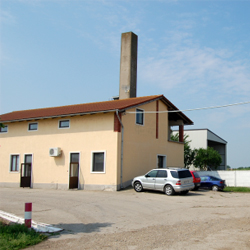 Our family of Italian descent, is taking care of the animal breeding and slaughtering ever since 1900, and on the Romanian market it is present since 1990.

Our cycle of production is founded on a 360° system, which comprises all the phases needed to be imposed for obtaining a qualitative final product. We managed to implement this system due to the fact that we have developed a complete branch, our own cereal cultures, farms, even slaughtering and distribution.

Thanks to these elements, our process consists in the following steps: raw material production - > animal acquisition - > fattening/breeding - > animal slaughtering and meat processing.

Our objective is to ensure a final product of high quality and traceability for all production phases, starting from cereal cultures, animal breeding until slaughtering.
With this system we have the possibility to monitor each phase, a thing that can be reflected in the product quality.